Slimline Plastic Space Saving Higher Hangers
$69.99
$79.99
saving
$10.00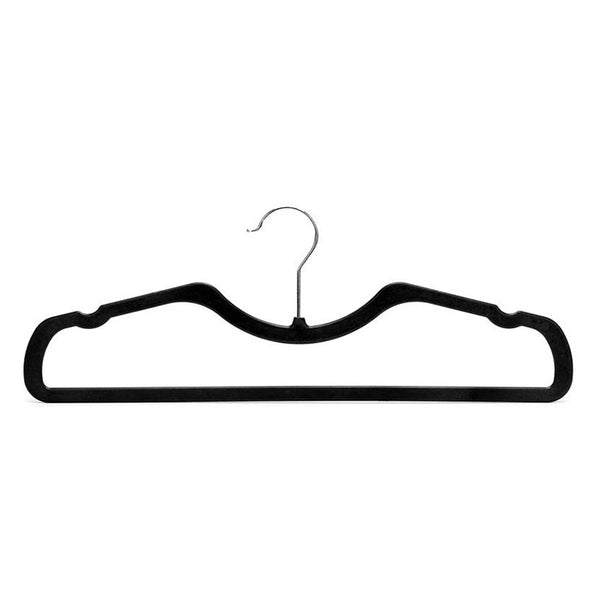 Slimline Plastic Space Saving Higher Hangers
$69.99
$79.99
saving
$10.00
Slimline space saving hangers with a slippery raw plastic finish.
Slim plastic material great for men's, collared clothing, t-shirts, and more. 50% heavier and more sturdy than competing slim models, while allowing more hangers per row of clothing. Ideal for small closet spaces or traveling.
40 Higher Hangers per box. 
Space

saving design

creates closet space, reduces wrinkles & clutter
Standard-width gentle shoulder profile prevents pesky shoulder bumps! 
No velvet coating makes for a more slippery, traditional surface great for collared clothing or t-shirts, pants & more
1/4" (6mm) slim design saves lateral space for more hangers to fit on your rod
Dimensions: 17" (43cm) wide x 6" (15cm) tall x 1/4" (6mm) thick 
Weight: ~70g each (nearly double the weight of cheap plastic hangers)
International Customers: Now shipping Worldwide
*US48 Orders Only For Free Returns